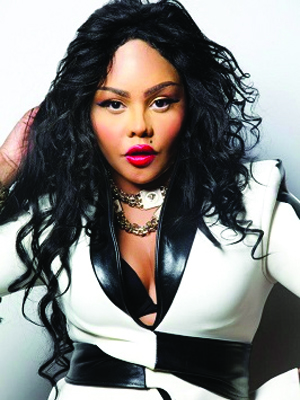 Lil KimEndorsement Deals, Interests, Charity Work
July 11, 1974
Queen Bee, also known as Lil' Kim was born in Brooklyn as Kimberly Denise Jones.  The Grammy Award winning rapper, songwriter, and actress was noticed freestyling by The Notorious B.I.G., which was when she joined the group Junior M.A.F.I.A., whose debut album Conspiracy, released three hit singles featuring Kim.  Her 1996 solo effort, Hard Core, […]
Show More
Queen Bee, also known as Lil' Kim was born in Brooklyn as Kimberly Denise Jones.  The Grammy Award winning rapper, songwriter, and actress was noticed freestyling by The Notorious B.I.G., which was when she joined the group Junior M.A.F.I.A., whose debut album
Conspiracy
, released three hit singles featuring Kim.  Her 1996 solo effort,
Hard Core
, went certified double platinum with hits, 'No TIme,' 'Not Tonight (Ladies Night remix),' and 'Crush on You.'  Her subsequent albums,
The Notorious K.I.M.
and
La Bella Mafia
also were certified platinum.  Her collaboration for 'Lady Marmalade,' made the No. 1 spot on the Billboard Hot 100 chart, for which she received a Grammy Award for Best Pop Collaboration with Vocals in 2002.  She has had seven nominations and one win for the Billboard Music Awards.  In 2012, she did a comeback tour - Return of the Queen, and in 2015 she was involved on the Bad Boy Reunion Tour.
Collapse
Contact Lil Kim